Triumphantradio | Cambridge Christian Radio | The New NIgerian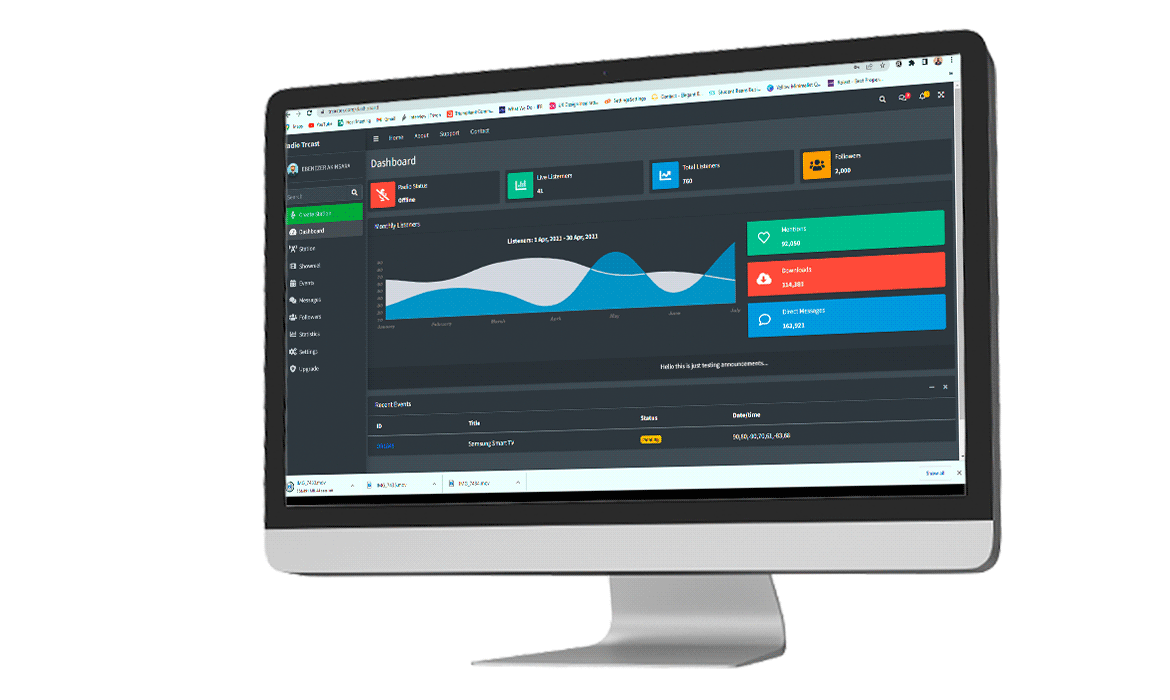 R
adio broadcaster is an audio transmitting technology to aid transmission of sound through a meta data by a radio wave to a number of receiving audience .
Over the years the era of radio transmission as become lot more easier with the evolving online radio teachnology, which help to simplify radio transmission across the globe. At Triumphant Communications LTD (TR COMS) the journey of our radio transmission software began in 2019 while we are trying to make the radio world not to be limited to the four walls of a studio, during this time we reviewed the existing solutions available which we have also used for our clients in the time past, on how sound can be filtered during live programs even in a non studio environment.
Our Radio Caster is a technology that enables presenters to transmit programs to their listeners anywhere they find themselves, just like in the studio with a clear sound and limited noise. This software was deployed for four online radio platforms in the United Kingdom and Nigeria.
Hybrid working enabled technology for radio presenters become very difficult before and during the pandemic. The need for an online broadcating tools became very apparant during the Covid-19 crisis, when many radio presenters had to stop airing programs due the imposed social distance, or risk their lives to go back to studio in order to cover a program. Also, with globalisation and workforce and talents across borders, it was difficult to engage these talents without the high cost of setting up studio in their location. These challenges brought us to look into possible technology that could help break these barriers. 
The possibility of a better online radio transmission using any device, seeing how instagram live became so paramont during the Pandemic and how Facebook could improve their technology during this season.
We derive our solution using webrtc technology with a webcaster an opensource technology using google soundfilter to build a web dj, with microphone which can pick the voice of the presenter with noise filtered. This provided a solution for presenters to broadcast their programs to their audience live or pre-recorded anywhere and anytime.