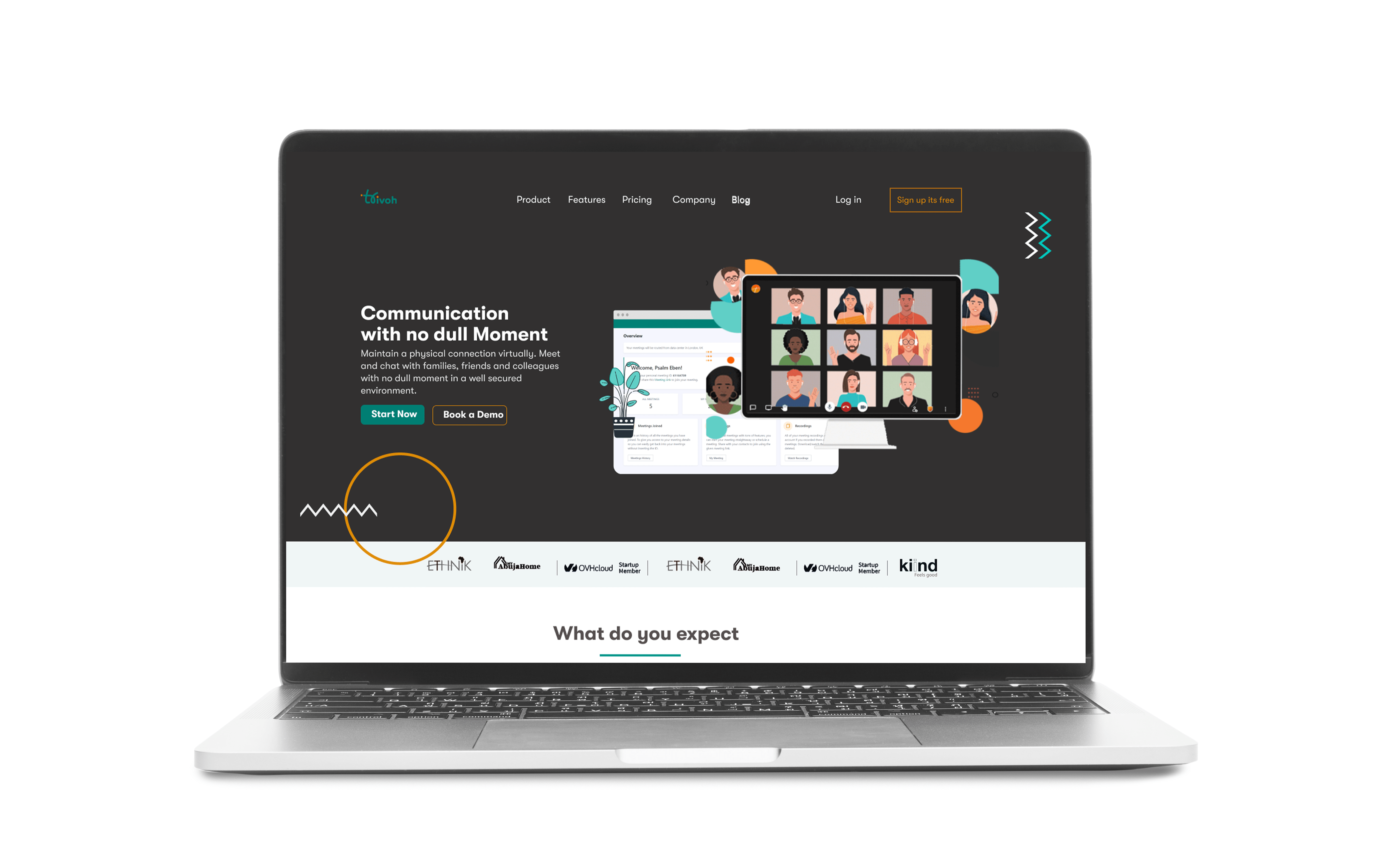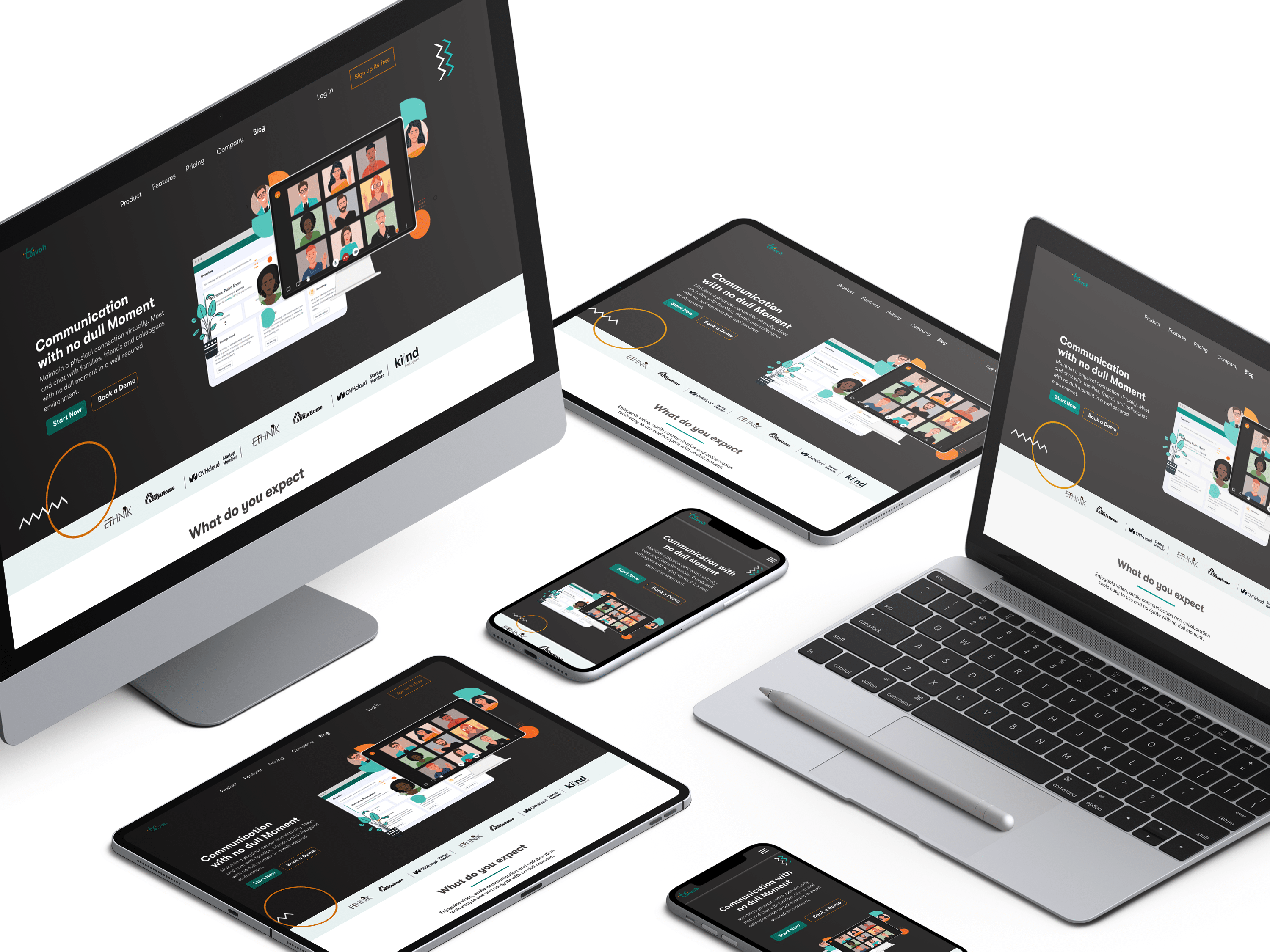 Trivoh is a product of the Triumphant Communications Limited developed to ease communication gap of people during the pandemic in 2020. This product is a video and audio communication solution, providing a virtual conferencing environment that is flexible for work, business, conferences and meetings.
Create a responsive and easy to navigate website that provide information about the product and the company.
UI and UX Prototyping
Once the business and project team have understood the business model and customer's requirements, the target audience of the application.
Our designers had a task to create a prototype of the User interface that would facilitate the user experience on the app. In combination with the brand colors, easy navigation and placement of UI components, a simple but, a unique UI design that satisfied the users' needs. 
Alongside that, We combines our efforts with the customer to create a brand new website user interface that shows the innovative solution that enables users to feel the brand innovative identity and  understand what the product on offer. 
Triumphant Communications Trivoh Product Website
User Research, UI and UX Design, Mobile App Development and Web Development